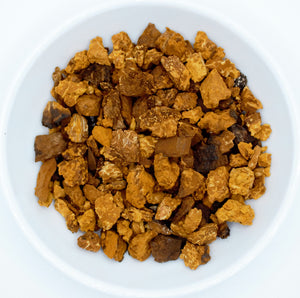 Chaga Mushroom - Europe/North America
Long utilized by native populations for its various healthful properties, it is used to stimulate and regulate the immune system, cancer-fighting, antioxidant-rich, gastritis and ulcers, normalize cholesterol and blood pressure.  Chaga is a mass of mycelium or sclerotium that resembles burnt charcoal. The sterile conk grows primarily on birch trees and other hardwoods in forests throughout the northern hemisphere. 
*We recommend that you consult with a qualified healthcare practitioner before using herbal products, particularly if you are pregnant, nursing, or on any medications.