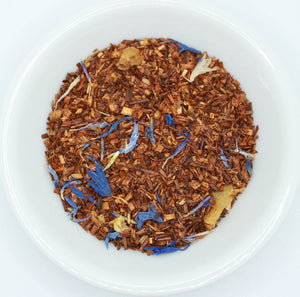 Earl Grey Rooibos - South Africa
Truly one of the world's most interesting Earl Grey blends. Like all great Earl Grey teas, this tea is flavored with all natural Bergamot oil. The citrus note engages with the mellow herbal character of the Rooibos. The taste is truly sublime.  A caffeine-free twist on a classic blend.
Ingredients:  Rooibos, orange, blue cornflowers, natural bergamot flavor.