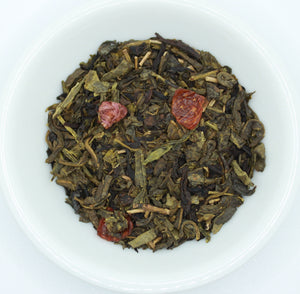 Green Raspberry Pomegranate Organic - Japan
Sweeten your senses with a tart and tangy rush from this pomegranate green tea. This Select organic green tea is hand tossed in a large wok, dried to perfection, then carefully blended with organic raspberries and essence of pomegranate.
Ingredients:  Organic Sencha, Organic Green Tea, Organic Rosehips, Organic Raspberries, natural flavors.