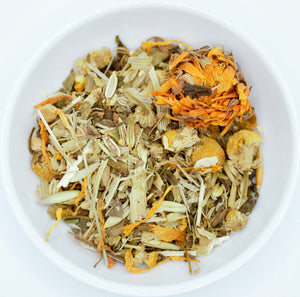 Avena Dream - USA
Relax and enjoy a calming cup of sleepy time tea that presents a complex medley of flavors to ease your mind & body. Sweet Dreams!
Ingredients:  Chamomile, oatstraw, linden flower, skullcap, catnip, lemon verbena, fennel, wild lettuce, nutmeg, and calendula.

*We recommend that you consult with a qualified healthcare practitioner before using herbal products, particularly if you are pregnant, nursing, or on any medications.