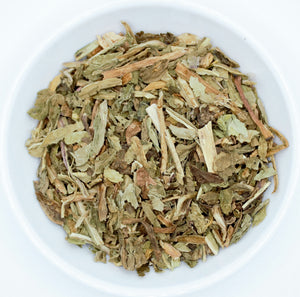 Dandelion Leaf - Europe/Asia/USA
A perennial member of the sunflower family valued as a food source and a remedial botanical in the Middle East and Europe since the 10th century.  May be used to combat fluid retention, gallbladder problems, liver disorders, rheumatism, constipation, skin abnormalities, anemia, and may aid in digestion and weight control.  A good source of calcium, potassium, iron and other minerals. Abundant in vitamins A, B, C, D and K and the antioxidants luteolin, zeaxanth and cryptoxanth.
*We recommend that you consult with a qualified healthcare practitioner before using herbal products, particularly if you are pregnant, nursing, or on any medications.