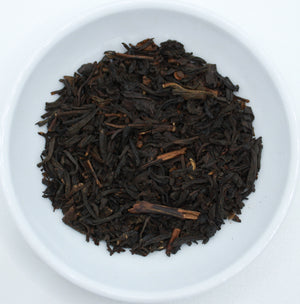 Fleur de Paris - Sri Lanka/South Africa
Fleur de Paris is a fruity black tea with vanilla & caramel flavors & a hint of lemony Bergamot. The aroma is delightful!  Reminiscent of what one would find in a Perisian tea shop.
Ingredients:  Black tea, oolong tea, black currant flavor, vanilla flavor, bergamot oil, caramel flavor.