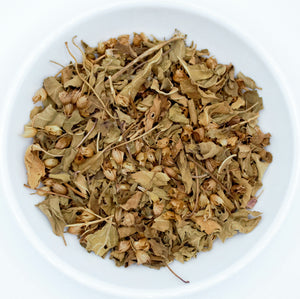 Holy Basil, Rama Tulsi - India/Africa
A well-used and revered herb in Ayurvedic medicine. Ocimum tenuiflorum is a member of the mint family, a cousin to sweet basil, and features a purple stem with maturing leaves that remain green. Known for its mellow flavor & may be used as an antiseptic, for inflammation, to reduce high blood sugar, for pain relief, and stomach ulcers.

*We recommend that you consult with a qualified healthcare practitioner before using herbal products, particularly if you are pregnant, nursing, or on any medications.