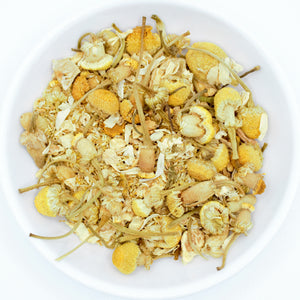 Honey Ginger Chamomile - USA
A sweet, calming, & comforting cup. This soothing concoction will help to keep you relaxed and healthy no matter what the day throws at you.
Ingredients: Chamomile, Ginger Roots, Natural Flavors
*We recommend that you consult with a qualified healthcare practitioner before using herbal products, particularly if you are pregnant, nursing, or on any medications.