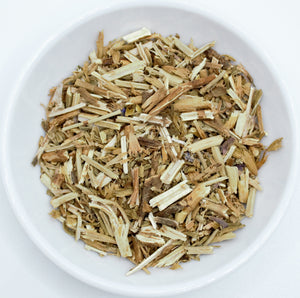 Hyssop - Southern Europe/USA
Hyssop is an evergreen shrub native to Europe and the Middle East. Hyssop (aka Holy Herb), is referred to in the Old Testament of the Bible several times as a purging herb.   it has a long association with purification.  It is said that hyssop was used as a brush in ancient Egypt to smear the door mantels of Jewish homes with lamb's blood.  The "angel of death" would pass over the home, leaving its occupants, most notably a firstborn son, unharmed.

*We recommend that you consult with a qualified healthcare practitioner before using herbal products, particularly if you are pregnant, nursing, or on any medications.