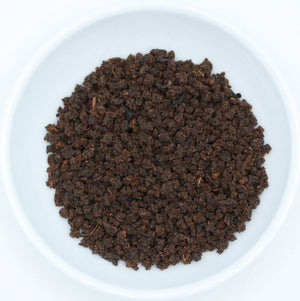 Irish Breakfast - India
Did you know the Irish are still the world champions when it comes to drinking tea. They prefer very strong blends, which often can contain a good portion of domestic whiskey added to it. Ours consists of the season's strongest broken Assam and Ceylon teas to create a deep, dark infusion with a highly spicy and malty character.
Ingredients:  Blend of Assam and Ceylon Tea.