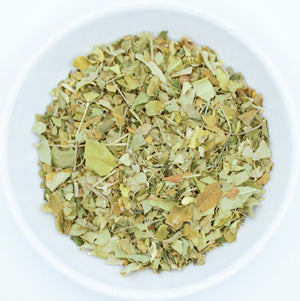 Moringa Oleifera Leaf - India/USA
A native to the Himalayan foothills of India often referred to as the "Miracle Tree".  The roots, stems, leaves, seed pods, resin and flowers are considered to be healing herbs in Ayurvedic and Unani folk medicine and have been used for anemia, arthritis, joint pain, diabetes, epilepsy, stomach pain, headache, heart problems, high blood pressure, kidney stones, and more.
*We recommend that you consult with a qualified healthcare practitioner before using herbal products, particularly if you are pregnant, nursing, or on any medications.