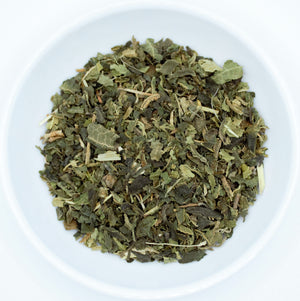 Nettle (stinging) Leaf- Eurpoe/USA
Nettle has been used worldwide for centuries. The plant is known as "stinging nettle" because of its hollow hairs (tricomes) on the leaves and stem that cause a stinging sensation upon contact.  The herb is highly nutritious and the medicinal uses can be traced back to the ancient world. 
*We recommend that you consult with a qualified healthcare practitioner before using herbal products, particularly if you are pregnant, nursing, or on any medications.