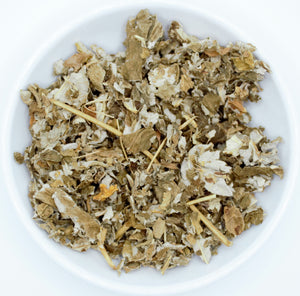 Raspberry Leaf - Europe/Asia
A berry-producing perennial shrub that is quite nutritious and a good source of carotenes, vitamin C, magnesium, calcium and other minerals. A high tannin content lends the leaf astringent qualities.
*We recommend that you consult with a qualified healthcare practitioner before using herbal products, particularly if you are pregnant, nursing, or on any medications.