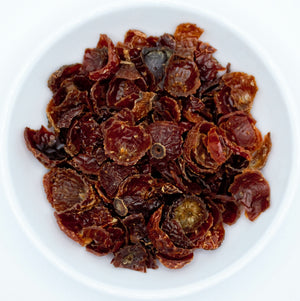 Rose Hips - Europe/USA
Rose hips develop on wild roses as the flowers drop off. Considered to be the fruit of the rose & one of the most concentrated sources of vitamin C available. Full of antioxidants, anti-diabetic properties, anti-inflammatory properties, may help prevent melanoma, & improve heart health. 
*We recommend that you consult with a qualified healthcare practitioner before using herbal products, particularly if you are pregnant, nursing, or on any medications.