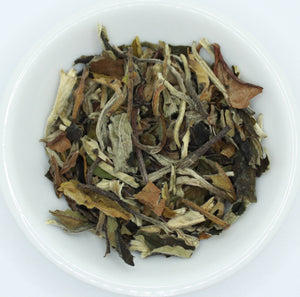 White Peony Tea - Pai Mu Tan - Organic- China
Our calming organic Pai Mu Tan tea brews a flavor that's clean and floral with a rounded finish. Our White Peony Tea is perfect for those looking to unwind with a mellow & sweet cup.
Ingredients:  Organic White tea leaves, more buds with some leaf.