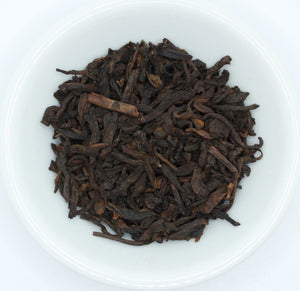 Winnie the Pu-erh - China
This earthy Puerh creates a warm foundation for the rich flavor of hazelnut.  Tangy-sweet strawberries peek through the nutty opulence & a hint of cream adds a soft, dreamy note to this smoothness.
Ingredients: Shou(ripe) Puerh Tea, Strawberries, Cocoa Nibs, Natural Strawberry Flavor, Natural Cream flavor, Hazelnut flavor.